Improve Your Vision While Driving Now!
Did you know that over 800,000 car accidents happen each year in the United States due to blind spots? Blindspot Free Rearview Mirror was designed to minimize blind spots and make driving a safer day-to-day task.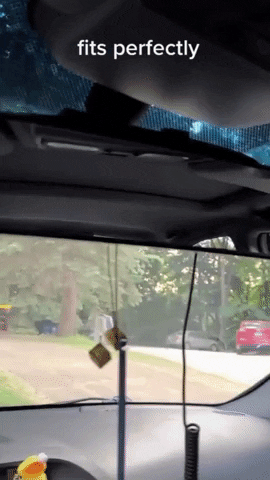 Blindspot Free Rearview Mirror provides a wider field of view reducing blind spots. Easy installation; no tools required. Simply clip on to an existing rearview mirror. Made entirely for your comfort and security while driving!
Protect Yourself & Others
The Panoramic Rearview Mirror for Cars 
offers an extended vision of what is occurring around your vehicle.
 This extended view will help you take driving decisions that will assure you safety 
at the moment of making a turn or changing lanes. 
Eliminate Glare & Distortion
The Chrome-plated glass is shatterproof and reduces glare. Also, the reflective chrome layer is plated on the front of the glass resulting in less distortion. All of these features will result in a more secure, less-worrying driving experience for the driver and the passengers in the car.
Universal Fit
Blindspot Free Rear Mirror fits all car mirrors and is a simple installation process. Simply release each clip to the size of your mirror and attach the Panoramic Mirror to your existing rearview mirror.