A Harmless, Chemical-Free, Effective Solution To Make Your Skin Better
When was the last time you treated your skin with care and love it deserved? Exposing it to different chemicals and solutions that may or may anyone? Every person has different skin. And needs to take proper care for a glowing radiant look. 
We are sure you don't wanna play guesswork with your skin, do you?🤨 🤨 🤨  Take care of your skin not with your ways but with what experts and scientific studies suggest. And the results you always wanted. 
The Good Effects Of Light (P
hotosensitizing Approach)
For years Photosensitizing Approach has been recommended by expert dermatologists to rejuvenate the skin as a harmless healthy approach. The benefits from effects of light include
Diminish Wrinkle
Improve Skin Complexion
Mend Sun Damage
Diminish Scars
Remove Black Heads
Tissue Repair
If you are scratching your head about how light works, here is a small history of NASA............
Where do NASA's Technology, Colored LEDs, and Your Skin Care Routine intersect? Right here, but first, let me explain. Way back in 1993 NASA was researching the effect of different colored light on plant growth. Sure enough, they were right, but they noticed an odd effect. The scientists exposed were seeing improvements in their skin, all from ACCIDENTAL exposure. 
Three Wavelengths For Different Benefits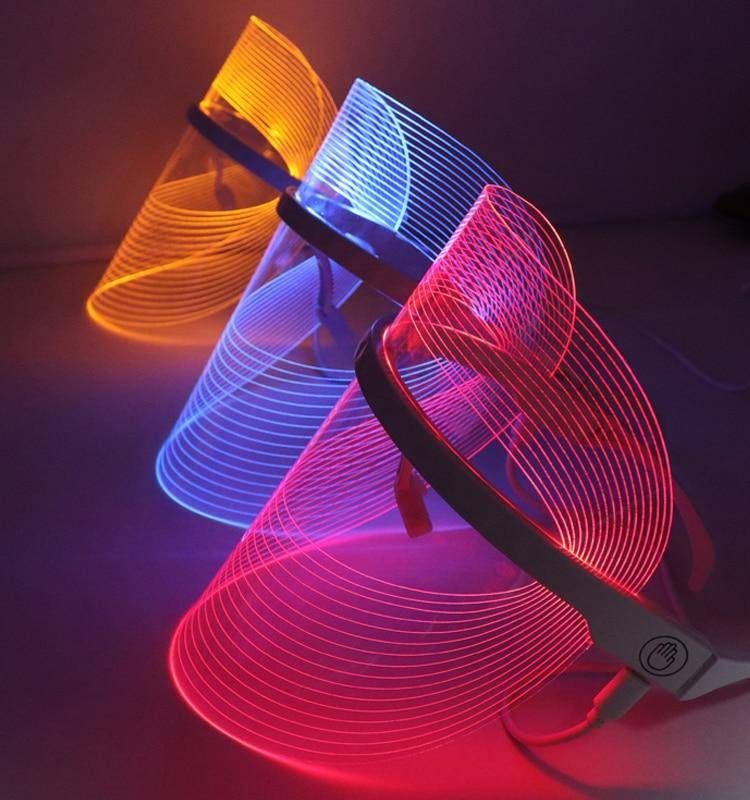 Laser Therapy Mask uses low-level light with high-quality light-emitting diodes in 3 variations to expose the skin to 3 wavelengths of light.
Red Light / 650-950 nm 
Amber Light / 600 - 650 nm 
Blue Light / 415nm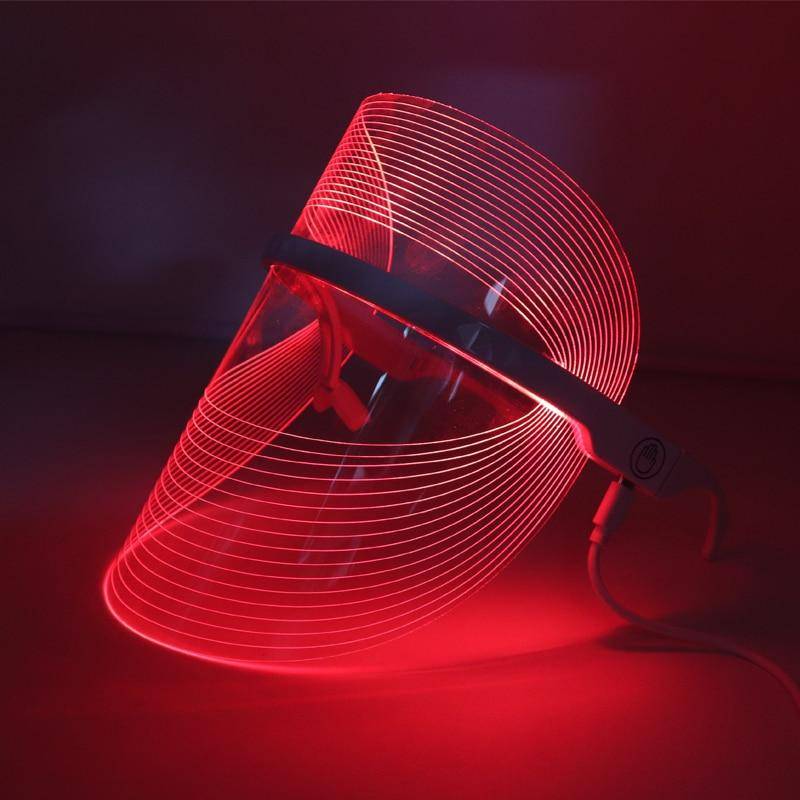 Anti-Aging Mode stimulates the creation of skin's elastin and collagen to keep your facelifted and skin feeling supple. A single 15 minute per day session can leave your skin looking tighter, younger, and glowing.
Blue For Acne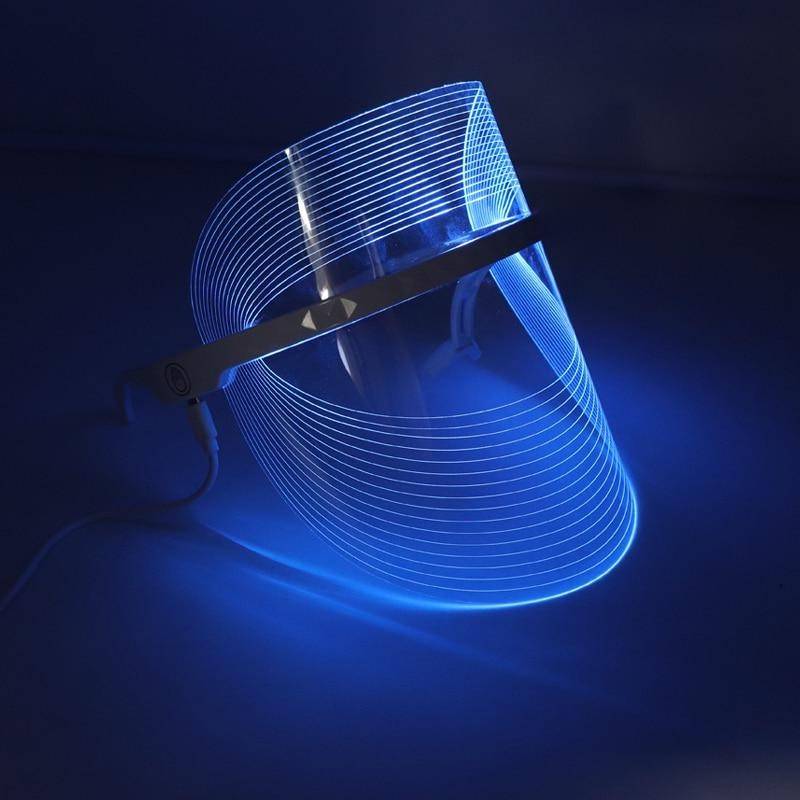 Cleansing Mode is a treatment that helps to reduce acne spreading and lessen existing breakouts. Up to two 15 minute sessions are recommended a day after you wash your face but before applying any moisturizers.
Amber For Marks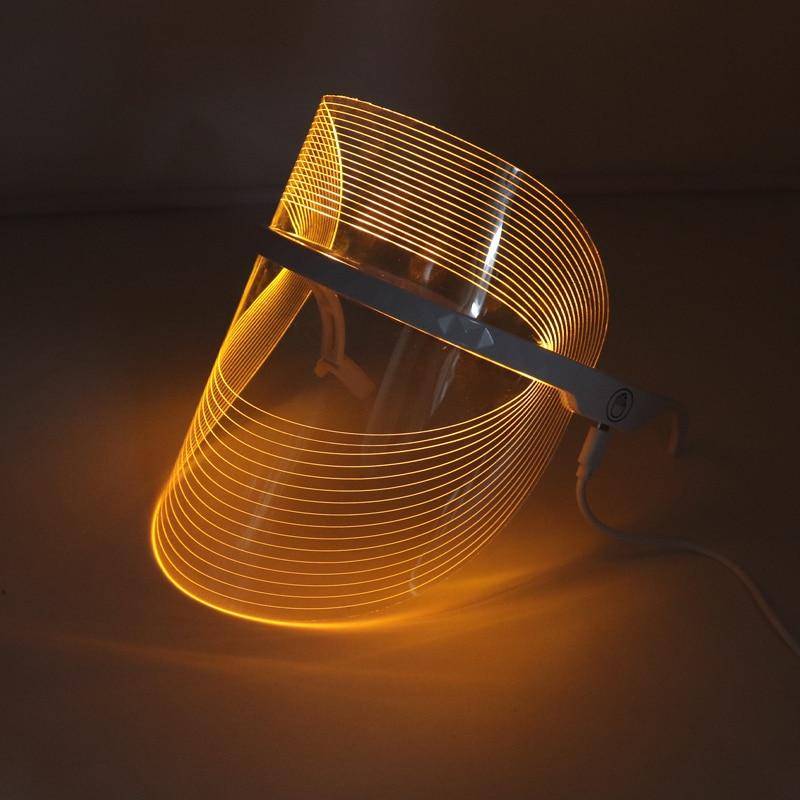 Amber light has a shallow penetration. This makes it best suited for those with more surface-level conditions. Known for its soothing effects, Amber Light is recommended as needed but no longer than a 15-minute session.
Comfortable And Convenient
Our LED Mask is rechargeable so you can carry it around and enjoy your beauty and skincare routine while you do other things. It is ultra light (75g or 2.65oz) so it's definitely comfortable to wear and allows you to move while wearing it. Save time and money using the same treatment found in many of the top spas in the comfort of your own home, at a fraction of the cost.