BUYING SPRAYS IS WASTEFUL
Looking for the easiest way to apply oil during BBQ, baking, air fryers, or coating your pans? Meet the Oil Brush a well-thought-out design to meet your daily cooking needs. The last tool you'll need, no more pouring too much or buying oil sprays again and again. Gently swipe over food and you get just the right amount of oil. INGENIOUS ISN'T IT?
Stop Risking Your Health With Cheap Sprays
Careful studies have shown that oil sprays can have negative effects on your body. They are known to destroy the top layer of non-stick pans and expose you to harmful elements. Don't compromise your health. Our Oil Brush is a natural way of oiling your foods. Enjoy yummy food but without risking your health. 
Cook Mouth Watering Meals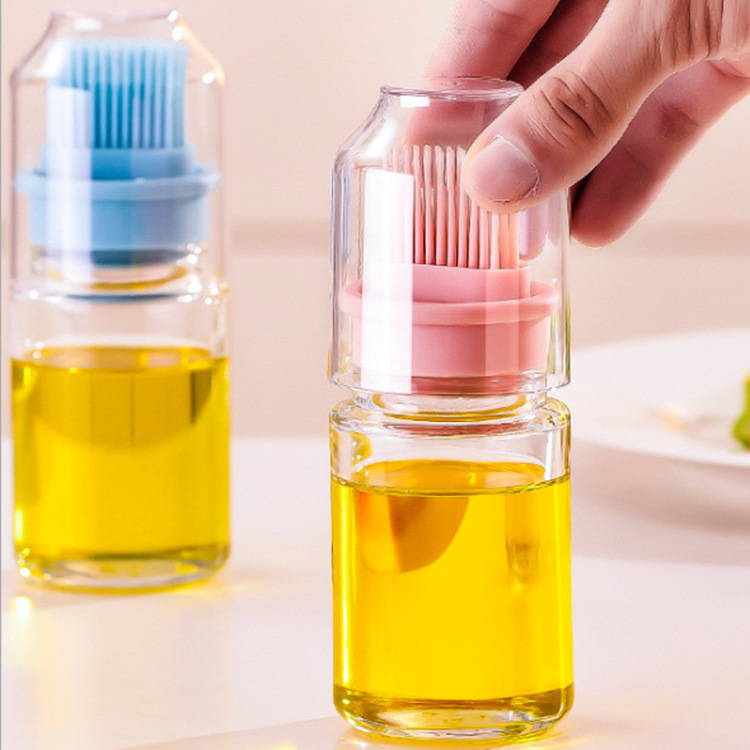 With the Oil Brush, you'll get the right amount of oil every time. You won't ruin any dishes with too much or too little oil. Say hello to delicious, mouth-watering food. The oil brush comes in 2 different colors. So you can label different oils in different containers and reach for the right one without looking at labels.